Bill Nye got stiffed by Disney in the money department in a BIG WAY, and now he's looking to get that money back from the mega-conglomerate.
The Hollywood Reporter shares that Bill Nye "estimates $28 million in damages from the way that Disney allegedly shortchanged him on profits from his 1990s television show Bill Nye the Science Guy."
THAT is a lot of money to just *forget* to pay someone, which lends support to the argument that Disney "a long and consistent pattern of under-reporting revenue and improperly applying deductions."
When the Science Guy started looking into the misuse of his funds, Disney allegedly provided incomplete reports. This process also began in 2011, lending itself to the frustration that Nye and the team could not decipher what was accurate in the reports, as THR describes:
"the quarterly profit statements that he received from a Disney subsidiary lacked detail and that he was unable to decipher whether they were complete and accurate."
Since it took years to even begin the audit, it's left Nye at a standstill. Now the media believes it will head to a trial that will be 10 days long.
Needless to say, we're thinking this is Bill Nye right now: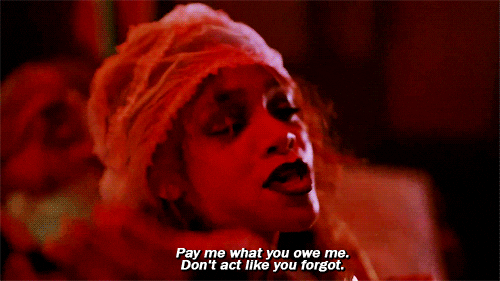 Nye has kept busy since the 90's. Not only is he a Pop Culture icon, but he also managed to catch a spot on 'Dancing With The Stars,' as well as picking up the Netflix show 'Bill Nye Saves The World.' He has also since starred in a Starbucks commercial, in which he drops the F-bomb, breaking the internet in the process.
Hopefully Bill Nye and Disney will be able to settle their differences, but until then, it's like watching your nice Uncle fight with your parents, and it's super sad. Plus, we kinda hope Bill wins just so we can chant this once more:
---
To read more stories involving Pop Culture, please visit ACRONYM ZINE.